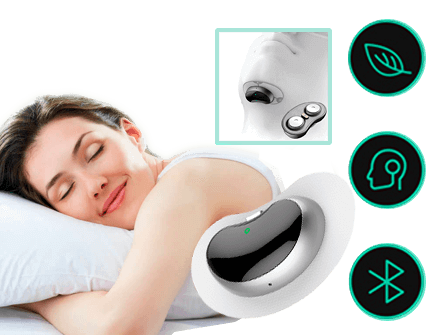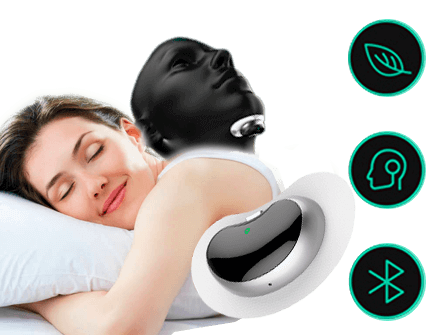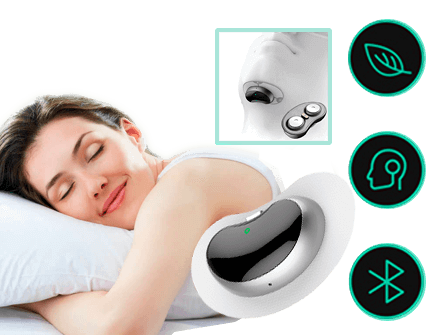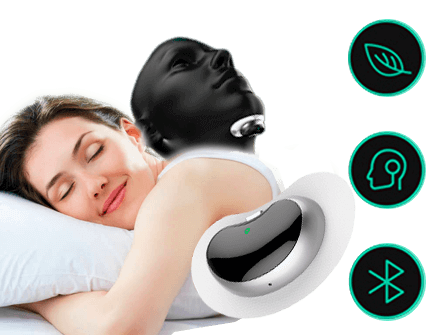 SnoreStop - Advanced Smart Snoring Device
Discreet Ergonomic Design
Stops Your Snoring
Advanced Sound Recognition & TENS Technology
In-Depth Sleep Data Reports
Once the SnoreStop hears you snoring, it sends out a range of 10Hz-60Hz micro electro impulses that stimulate your throat muscles and then makes adjustments according to your breathing, but without any painful shocks or rude awakenings.

This device also stimulates the sublingual muscles (under the tongue) and nerves, increasing the respiratory tract airflow and keeping you breathing smoothly throughout the night.
The sensors in SnoreStop work to detect and collect snoring data. The device uses the most advanced bone conduction and sound recognition technologies to recognize and analyze your snoring.