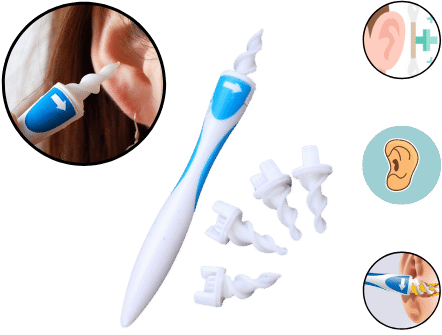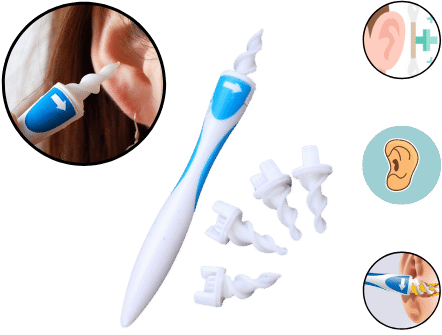 EarCare - Hygienic Earwax Remover
Safer & More Efficient Than Cotton Swab
Portable and Washable
Safe to Use for Children
Recommended by Experts
Sometimes our ears produce more wax than we can clean.

Unfortunately the only solution, until now, was to use those disposable cotton swabs that can damage your eardrum while you are removing the wax inside your ears.

With EarCare, you can be assured to remove more wax without hurting your eardrum.
Safer & More Efficient Than Cotton Swab
Removes more wax without hurting your eardrum


Portable and Washable
Take it with you everywhere you go


Safe to Use for Children
With its soft body, you can bend it to get in and out with ease. No more ear swabs stuck in your kid's ears


Recommended by Experts
Due to its high effectiveness, safeness and easiness of use, it is used and recommended by otolaryngologists