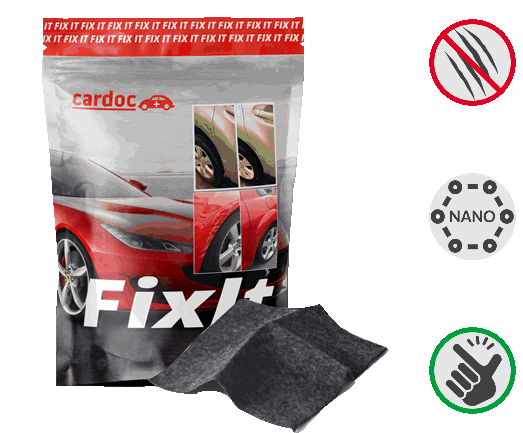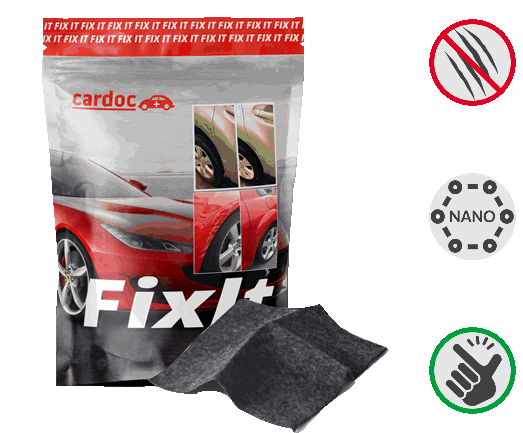 CarDoc FixIt - Scratch Remover Cloth
Can Be Used Multiple Times!
Nano-polyester Fiber
Instantly and Safely Removes Scratches
Works Great on Any Paint Color
This scratch remover cloth will effectively buff the scratches off your car's paint. It also works great on furniture or other metallic surfaces as well.
Nanopowder technology
The surface of the cloth is covered with nanopowder to get rid of the scratches once and for all.


Multiple-use
You can use the cloth up to 15 times if you keep the cloth dry and sealed.


Wide range of applications
The repair cloth is usable on cars, furniture or other surfaces that are prone to scratch.


Perfect size
The size of the cloth is perfect for all kinds of minor scratches. It's easy to carry as well.