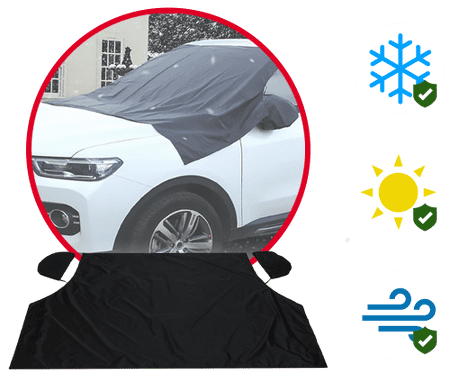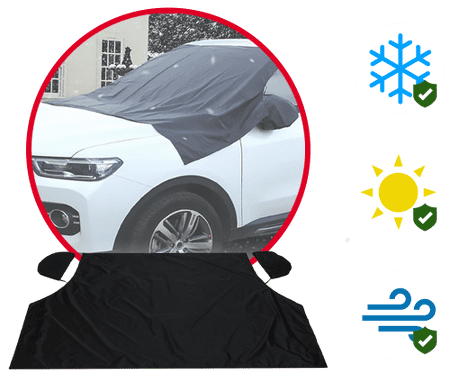 MagCover - All-weather Windshield Protection
No More Ice Scraping! All-Weather Proof
Ice & Sunshine & Rain Protection, UV-resistant
Easy to Install: Magnets & Mirrors Covers
Universal Size for Any Car
When temperatures hit 0ºC (32ºF), the metal around the windshield will contract, putting stress on your windshield, which can make cracks spread even more.

Cracks around the windshield are a very costly repair!

With MagCover, you can be assured your car's windshield is protected against such low or even high temperatures.
Made of superior 600D Oxford Cloth, MagCover is wear resistant and durable.

It prevents the accumulation of snow and frost in front of the car windscreen and also protects the car's windshield against very high temperature during the summer.